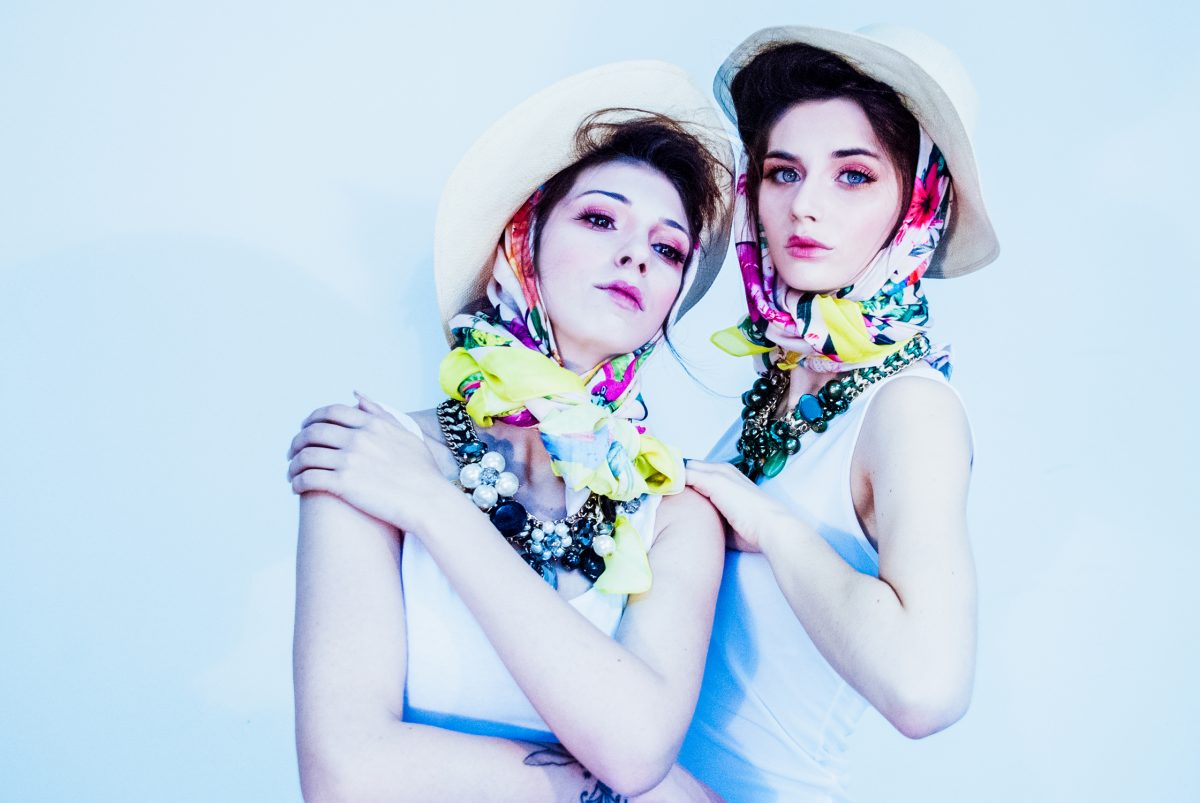 Fashion is continuously changing; the past and the present often merge together them to give an image of what awaits us in the future.
Haute couture hats and jewelry have always fascinated every woman. Vintage is not something related to a unique style but it can be interpreted also thanks to girls with an unconventional beauty. With this series of photographs, three models have worn hats, jewelry and foulard from a private collection to give them a new style that combines the elegance of the past with the new beauty stereotypes.
A journey from the beginning of the twentieth century to nowadays in which each photograph is a story in its own right; different styles which tell in a different way the evolution of fashion. Piercings and tattoos assume a new value: in this case, they can now be considered like chic elements; the meaning of elegance is radically changing because it is the expression of an attitude and it's not only about what is worn.
Style is something that belongs to each person and that everyone is able to interpret through the aesthetics and the appreciation of themselves without necessarily responding to all the classic rules proposed over the centuries. Each outfit is a defined style and the combination between classic accessories and contemporary make up is a demonstration of how each style can be interpreted over time without losing its characteristics.
After all, fashion is also the ability to interpret the past and give it a new perspective. The Fashion Factor is an element that is constantly changing and the challenge is to understand the different facets and create a style that speaks about themselves.
Editorial: Hat Couture
Magazine: Pump Magazine, june 2016
Photographer: Davide di Padova
Styling: Attilio Carota
Models: Emanuela Montebello, Miryea Giuliano, Cinzia Tirone
Makeup & Hair: A&C
Assistant: Noemi Mecca