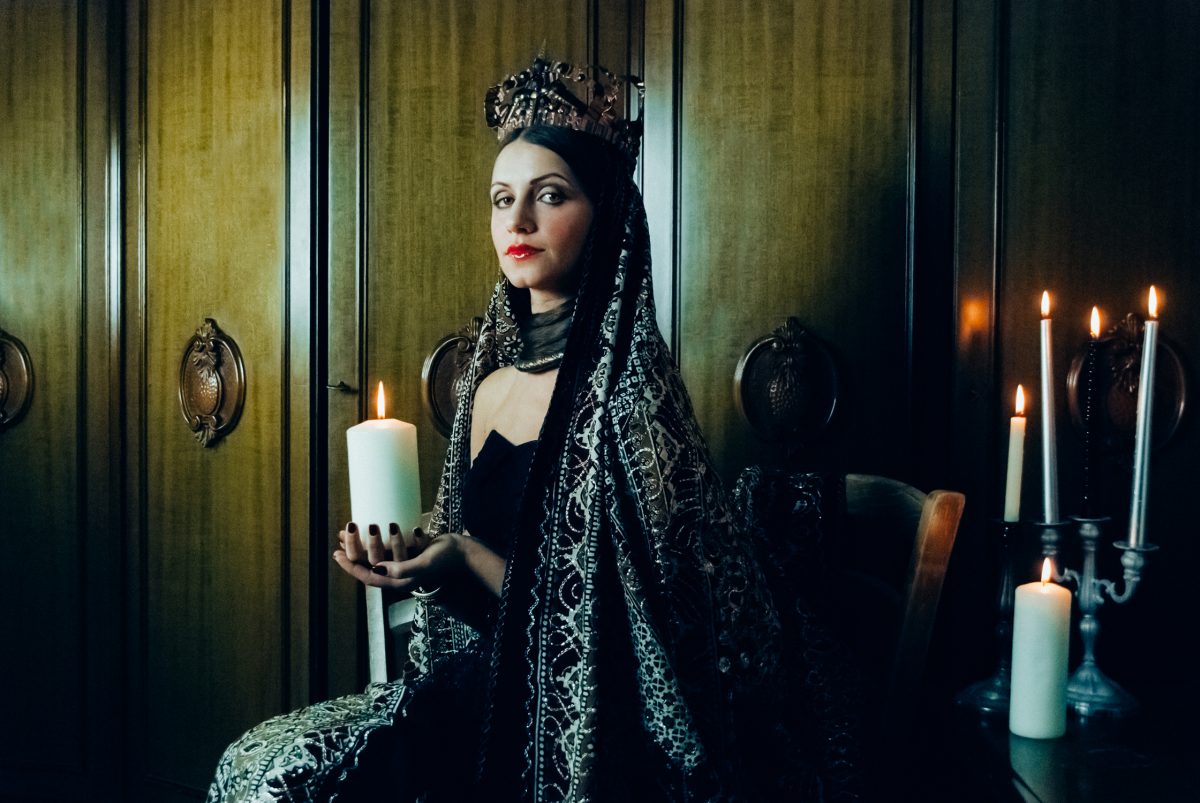 Epiphanies: from the Latin word epiphanīa – manifestation of deity.
In the world of art and fashion, experimentation is just as important as the knowledge of what has gone before us. With gothic allure, the woman appears as a mystical figure who fills the role of savior and sensual governor.
Since medieval times, the female figure has changed and, thus, also the fashion influence it exerts. Acclaimed and rejected, over the years the woman has been inspirer and consequence of the major stylistic and artistic changes. Madonna, from the Latin word Mea Domina, was the honorary title given to women which belonging to a social upper class. Religious Lady or Secular Lady, the woman embodies in his nature infinite facets that tell about her: Sacred meet Profane and they merge into a single body.
Haute couture nothing asks and nothing claims, each creation affirms itself and is the harbinger of new artistic trends. Crowns of diamonds, jewelery, laces and brocades: the exaltation of luxury takes the form of a venereal admiration towards anyone who wears art creations. As in a religious vision, innovative ideas abruptly appear in the mind of a creative talent and then become avant-garde thinking, epiphanies of art.
Madonna/Woman is no longer a religious figure but returns to its original meaning of a lofty lady who joins the prayer, luxury and power. Now, the cult of the woman becomes subjective because it is the representation of our imagination: just as there are different styles, there are several women and each one can be a modern Madonna when rediscovers herself and shows her character.
Art and fashion are two sides of the same coin, and their union is the key to discovering new languages and new ways of being.
Editorial: Epiphanies of Art
Magazine: Glaming Art, december 2015
Photographer: Davide di Padova
Styling: Attilio Carota
Models: Tatiana Tsekhanevych
Makeup & Hair: A&C
Assistant: Miriam Nanni