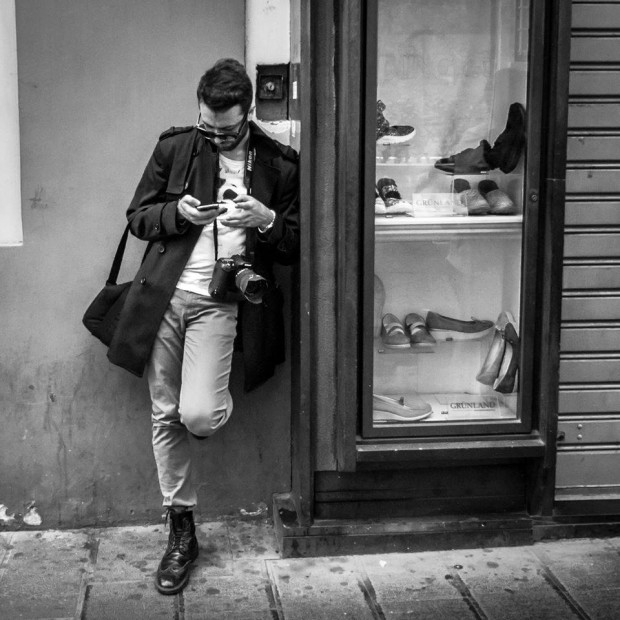 Davide di Padova was born in Mattinata, a small Italian town on the promontory of Gargano. At age of 20 he moved to Pescara to study Economics & Management at the University "Gabriele D'Annunzio".
When he went to London during his university career, he discovered his interest in photography that from that moment will become not only a job but a continuous research about the relationship between the image and the subject.
After studying as an autodidact, the lessons with Stefano Lista (photographer) have been crucial for his professional growth; he attended a Masterclass about Street Photography with him to improve himself as an artist.
From 2012 to 2015, he was the official photoreporter of the International Festival Days of Percussion, also working as Digital Marketing Manager and Press Office for the Italy Percussive Arts Society. In the same year, he started working with ProgetTiamo as event planner.
In 2015 he worked for PescaraLovesFashion as photo contributor, web editor and head of the editorial plan.
Since 2012, he has been writing articles as reporter for newspapers and blogs and he exhibits his photographs in contemporary art exhibitions. In October 2015, he founded the italian blog-magazine Glaming Art, in which he publishes his articles writing about Art (especially about Photography) and Fashion. Since 2015, he has been member of Abstract Collective, the first collective of street photographers in Abruzzo.
Currently he works as Fashion Photographer making ADV Campaign and Fashion Editorials; with his team, he is working for fashion companies in the areas of corporate image and the development of branding as communications strategy consultant.